Theatrical stage lifts – Cirque du Soleil Love – Mirage Las Vegas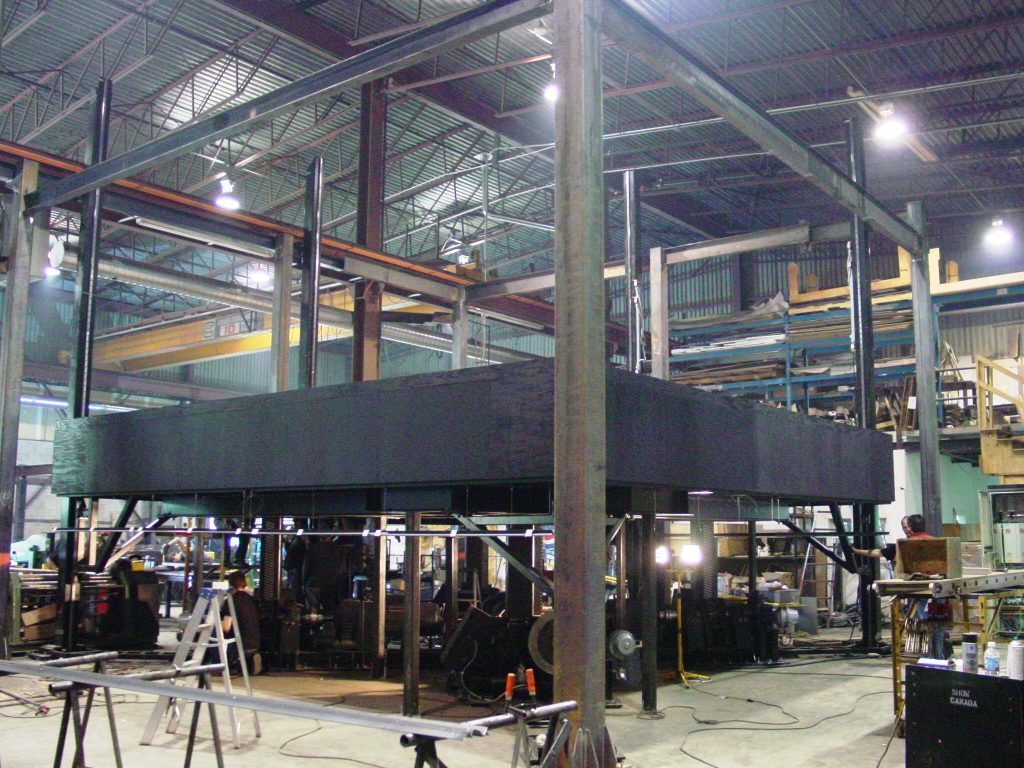 Show Canada was contracted to design, build and deliver five (5) fully automated Theatrical Stage Lifts and one (1) Filling Platform by MGM/Mirage in collaboration with the Cirque du Soleil for their show Love.
Project managers include Marnell Corrao Associates and Auerback-Pollack-Freidlander.  Subcontractors involved in the project are Stage Technologies, who designed and supplied automation control panels for the lifts.
All stage lifts use a rack and pinion displacement system as well as linear bearing guide systems.  The stage platforms are powered by 20, 30 and 40 HP motors delivering and ensuring a maximum traveling speed of 60 fpm.