Stage Deck – London Olympic Games 2012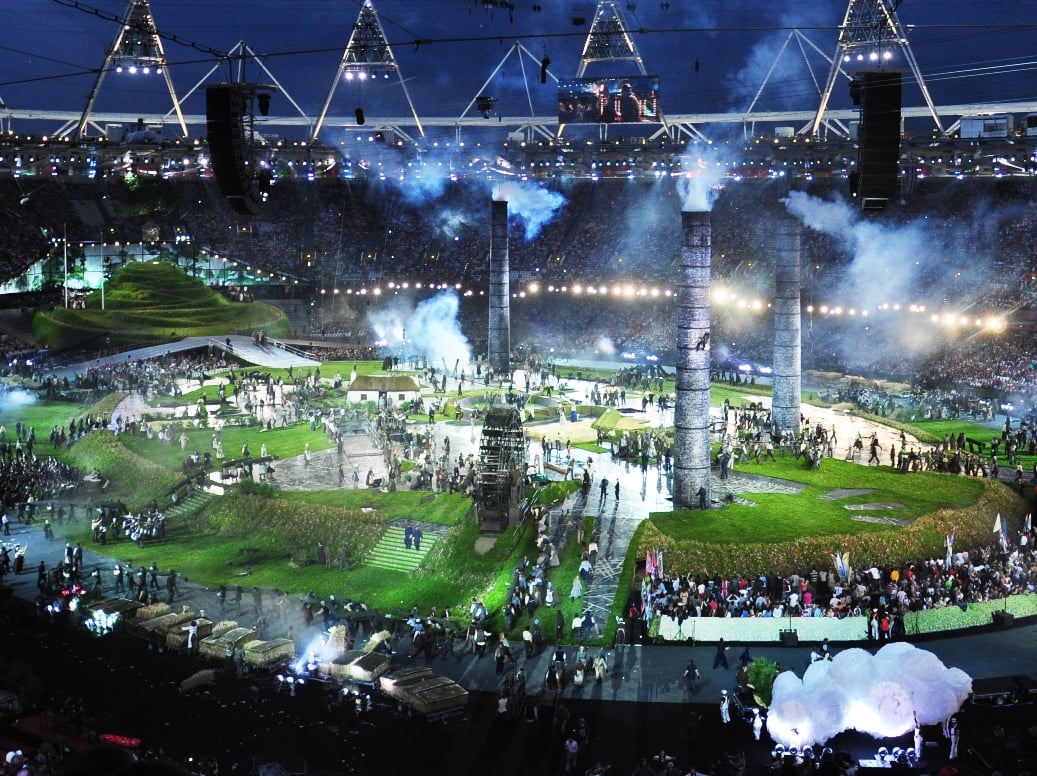 SCI was awarded the contract to design, engineer, fabricate, install, operate and dismantle the following scenic elements for the Opening Ceremony of the 2012 Summer Olympic Games held on the evening of July 27 in the Olympic Stadium in London.  The spectacle was entitled Isles of Wonder and directed by Academy Award-winning British film director Danny Boyle.
The Stage Deck portion of the project is comprised of the following elements.  Central Deck, Verge Ramp Perimeters,  Lift out Decks, House Traps and Stairs, Roll on Roll off Stairs, Access Stairs, Walkways, Handrails, Floor Panels and Finishings. The entire Central Stage deck was installed within 21 days using three (3) installation crews working 8 hour shifts.
The entire Central Stage Deck and Glastonbury Tor was dismantled and removed from the stadium starting July 28th, at 01:00 hours and completed by July 30th at 11:00 hours.  The removal needed to be and was accomplished within a 58 hour window.