Islands – Sochi Winter Olympic Games 2014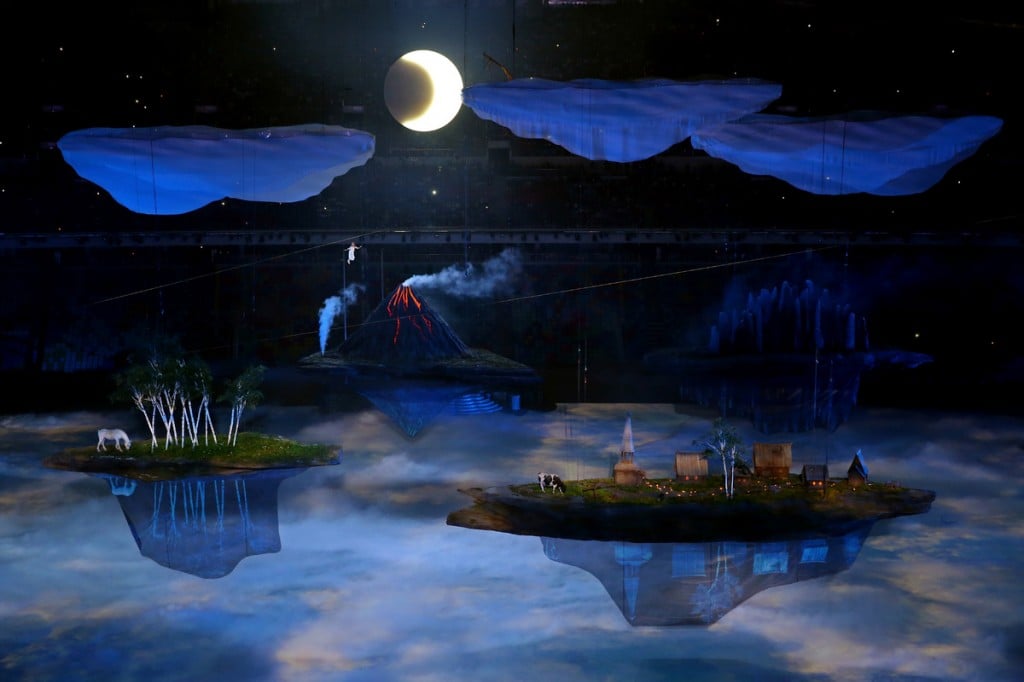 Each island represents a different region of Russia, such as Lake Baikal, mountains of Ural, the Arctic, Kamchatka, etc.
Islands that floated through the arena were part of a major canvas of the Olympics opening ceremony. The main engineering challenge was to design an optimised light steel truss framing to support the foam cladding, decoration and special effects elements of the islands. Motorized animals and smoke effects add to islands majestic appearance.