Glastonbury Tor Stage – London Olympic Games 2012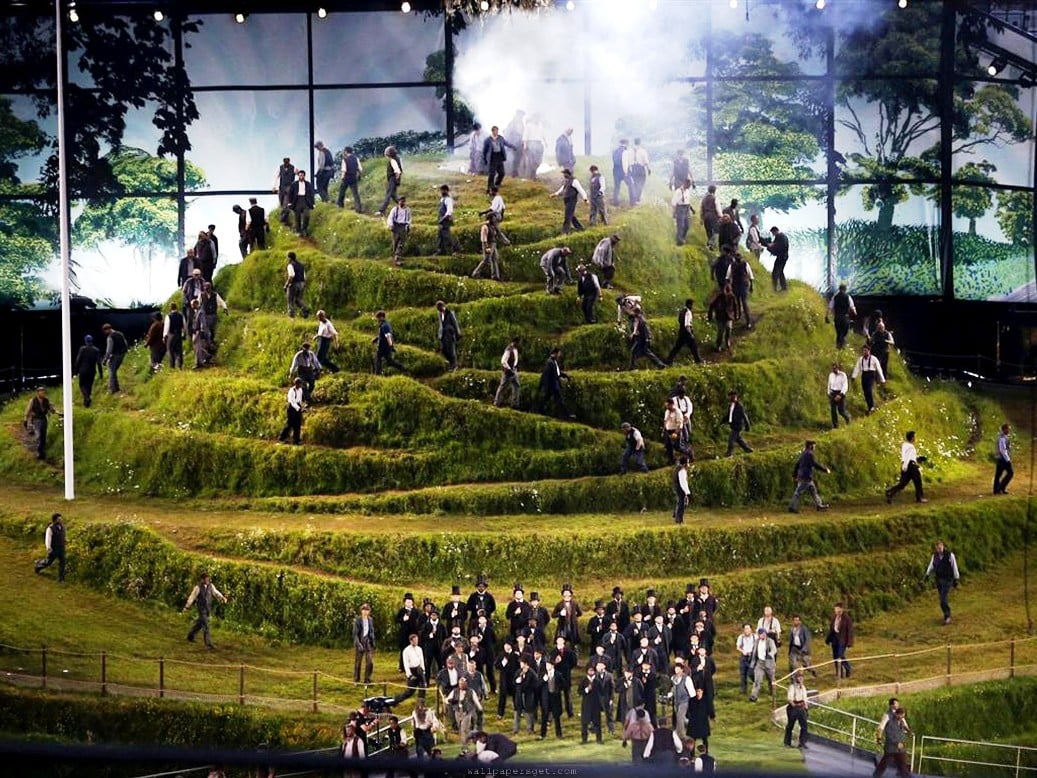 It all started from a simple drawing!  Then our team of over 100 people from our Design, Engineering, Shop & Production department designed and built the tremendous stage for the opening ceremony of the London Olympics. Covering an area of 90,000 square feet, it required a structure of more than 350 tons of steel.
Sixty shipping containers were sent from Montreal to London carrying steel, wood and fiberglass stage sections. Half of which contained staging to recreate the legendary Glastonbury, as imagined by acclaimed director Dany Boyle.
For the pilgrim the landscape of Avalon is a treasure trove where sacred sites abound.  The most obvious to the visitor is Glastonbury Tor which can be seen from a great distance rising enigmatically above the flat Summerland meadows.
Show Canada built a reduced version of the Glastonbury Tor in the London Stadium which began as the 'Green and Pleasant Land' and transformed into the 'Pandemonium' of industrial revolution, a salute to the NHS and children's literature, and a celebration of pop culture, technology and the digital revolution.
The Tor is a four (4) tier steel structure designed with adjustable steel columns, braces and platform frames including internal and external egress paths such as ramps and staircases for access during the performance.